Don't be shy.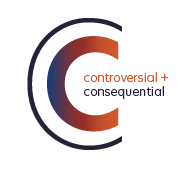 Leadership West is not 'hush hush' over topics that are controversial and consequential for the West Valley. We encourage leaders to dive right into the issues, and learn about all of the perspectives surrounding them along the way. A great leader is eager to see all sides - Inquiry before Advocacy!
Examples of topics that have been discussed and debated at C-Squared events include common core, immigration, marijuana and open primaries. Leadership West hosts these events so you can:
1) gain a balanced understanding of hot-button issues;
2) further develop leader to leader relationships with students and alumni; and
3) enjoy a delicious meal with others who love the West Valley.
C-Squared events aim for clarity, not consensus. Leadership West arms leaders with the same facts so that they have an understanding of each opposition's point of view. Claims are challenged and understandings are broadened when credible spokespersons from all sides are present. Debates at C-Squared events are overseen by a highly-skilled moderator.